sonnen - empowering your clean energy future, together.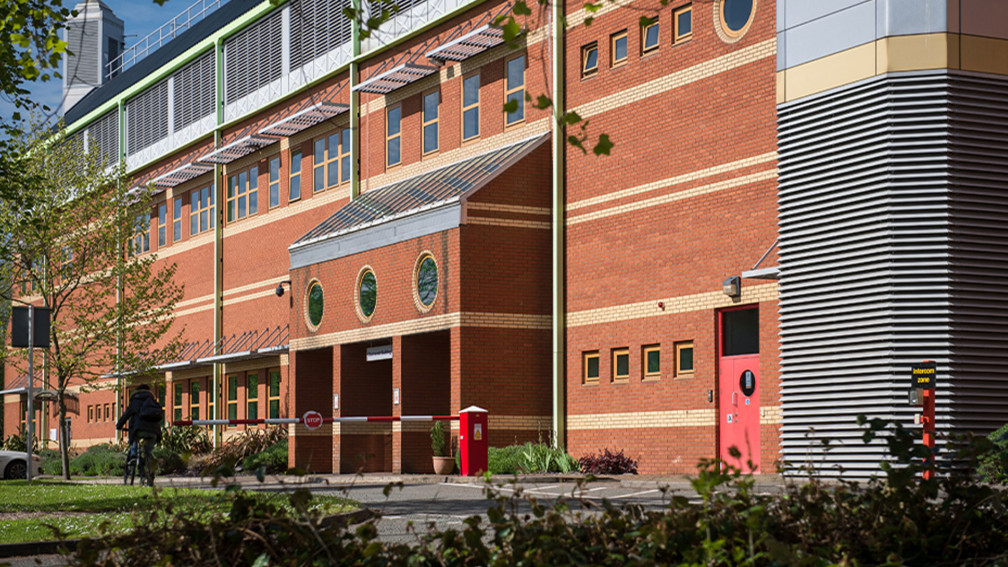 Uncovering potential, seizing opportunities and developing sustainable energy solutions: For us, motivation and innovation are synonymous and rank first on the list. 
In 2010, our journey began in a small town in Southern Germany. Driven by the desire to create a clean and affordable energy future for everyone, our founders Christoph Ostermann and Torsten Stiefenhofer developed the first sonnenBatterie. At a time when solar energy was only fed into the grid, they created a system that allows households to store and consume their self-generated energy, day and night. Today, we are a global leader in energy storage solutions with offices in Germany, Italy, Great Britain, the United States, and Australia. We made it our purpose to challenge the existing energy system, so that our customers and partners worldwide can enjoy a clean, reliable and affordable energy future through the smart solutions that we offer. From Greenland to New Zealand, solar power is generated, shared and consumed with our products.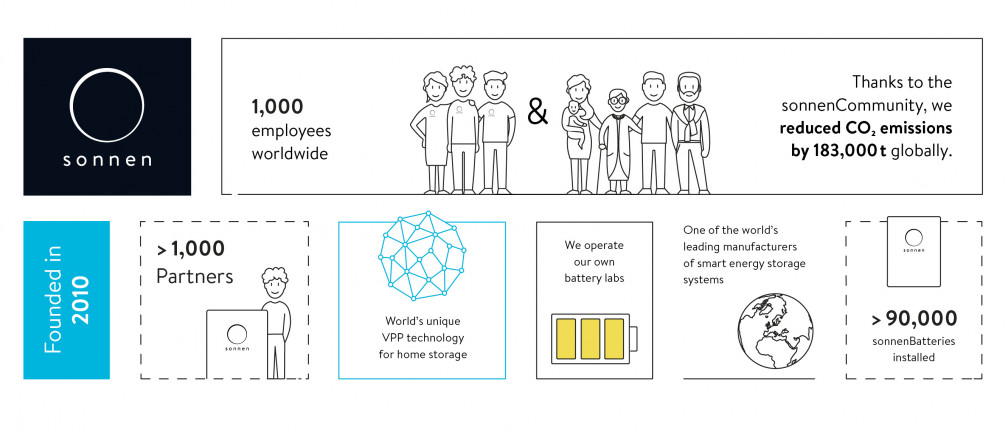 What began as a batttery designed to solve the problem of excess solar generation has grown into a sophisticated ecosystem of energy generation, storage and distribution that helps solve today's complex energy and environmental challenges. Our solutions are customised to the needs of each market. Built with German engineering combined with local ingenuity and manufactured in Australia, the USA, and Germany, our products are shipped locally, reducing our carbon footprint.
Every day we work on the intelligent interconnection of our products and services to deliver proven results in our various markets. And we have set a new benchmark in transforming the existing energy system from purely centralised power plants into decentralised, networked clean energy virtual power plants based on our revolutionary sonnenVPP software.

The number of people using sonnen products is growing every day. We call them the sonnenCommunity. Yet, they are much more than just "users." They are visionaries who share a common goal: clean, reliable, and affordable energy for all. For the first time people are at the heart of the energy system. Every person who joins makes the sonnenCommunity stronger. This virtuous cycle leads to the increased generation and use of renewable energy. A true win-win: for the individual and the community. 

We believe that sustainable energy should be available to anyone. Together with strong and competent partners, we have succeeded in bringing tens of thousands of sonnenBatteries into the households of our sonnenCommunity members. This has not only saved the equivalent of 212,000 metric tons of CO2 - it also creates new opportunities every single day to step by step turn our vision into reality.
Strong partners with strong values: sonnen has been part of Shell Renewables and Energy Solutions since 2019. Shell supports sonnen's vision of clean, reliable and affordable energy for all. Together, the two companies aim to develop a clean energy future in a sustainable and scalable way using technologies with the highest quality and safety standards and a focus on excellence in partnership - for us, for you, for the planet.